1. Bougatsa
Bougatsa is a must for a Greek's breakfast. Greeks are not big on breakfast but when it comes to leaf pies, especially bougatsa, they make an exception. Bougatsa is a traditional Greek dessert with creamy custard wrapped in phyllo and served with icing sugar and cinnamon on the top. You should try this delicatessen with your morning coffee!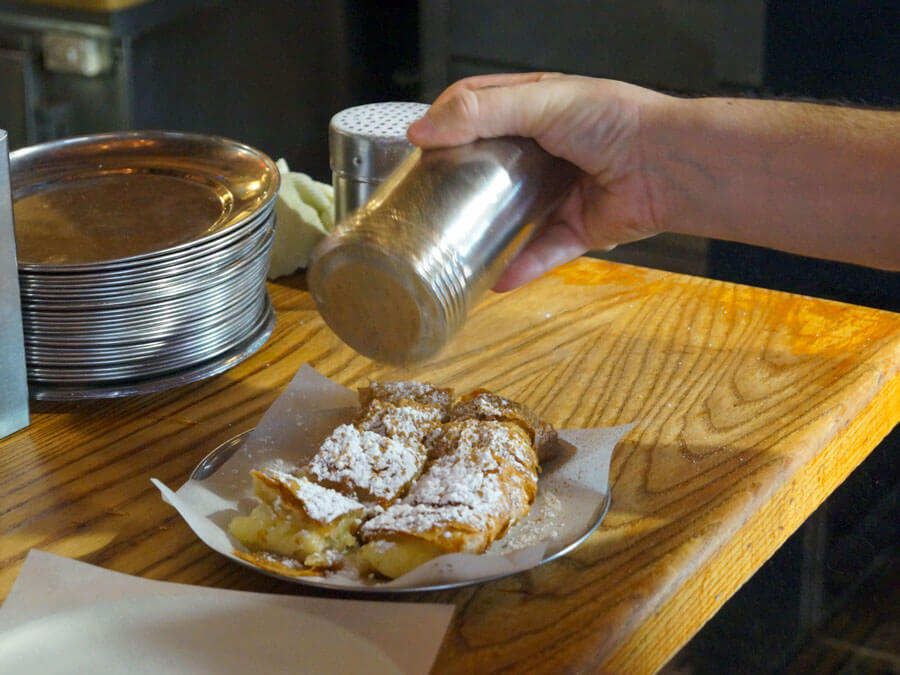 2. Tomatokeftedes (Santorini Tomato Fritters)
Made by tiny tomatoes from the unique volcanic Santorini tomatoes, this dish is served from small taverns to the most expensive gourmet restaurants. Santorini tomatokeftedes (tomatoballs), are fluffy in the inside and crunchy on the outside. One bite is enough to experience its aromas, flavors and evoke sentiments! Enjoy your tomatokeftedes everywhere in Greece and imagine you are in Santorini by the sea, gazing at the endless blue and the white little houses above the Caldera!
You may also like: Best Places to Eat in Athens - Food Guide (by Locals)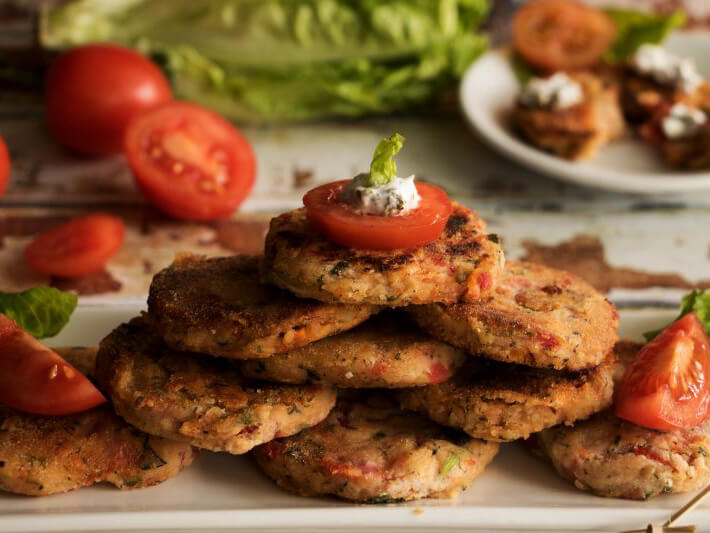 3. Moussaka
The legendary dish of Greece! Moussaka is served in every tavern and every family table of Greece. It is made with beef mince, rich béchamel, potatoes and layered with sweet eggplants. Prepare your forks and indulge yourself to a creamy, juicy and absolutely delicious experience!
Tip! To enjoy a truly homemade and authentic dish of Moussaka, avoid the so-called 'tourist traps' and search for an authentic local restaurant or tavern.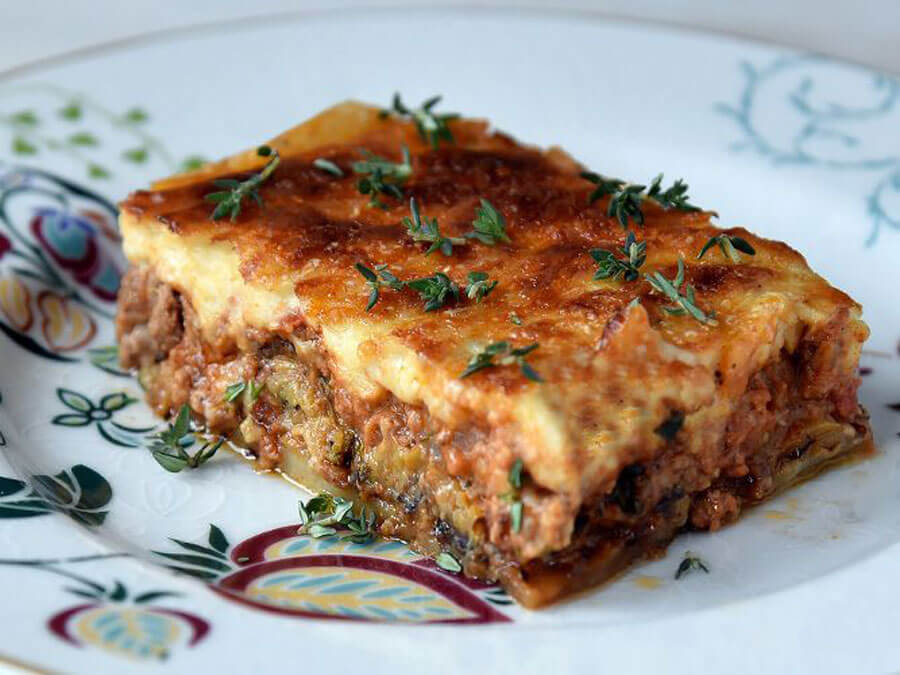 4. Ouzo
Eating without drinking is not a thing for Greeks. While enjoying the rich flavors of the Greek dishes you have to accompany your food with a proper drink. And we have the perfect candidate: Ouzo! Add two ice cubes on your glass and fill half of it with ouzo! Taste the aniseed and the island vibes and enjoy the complete Greek experience.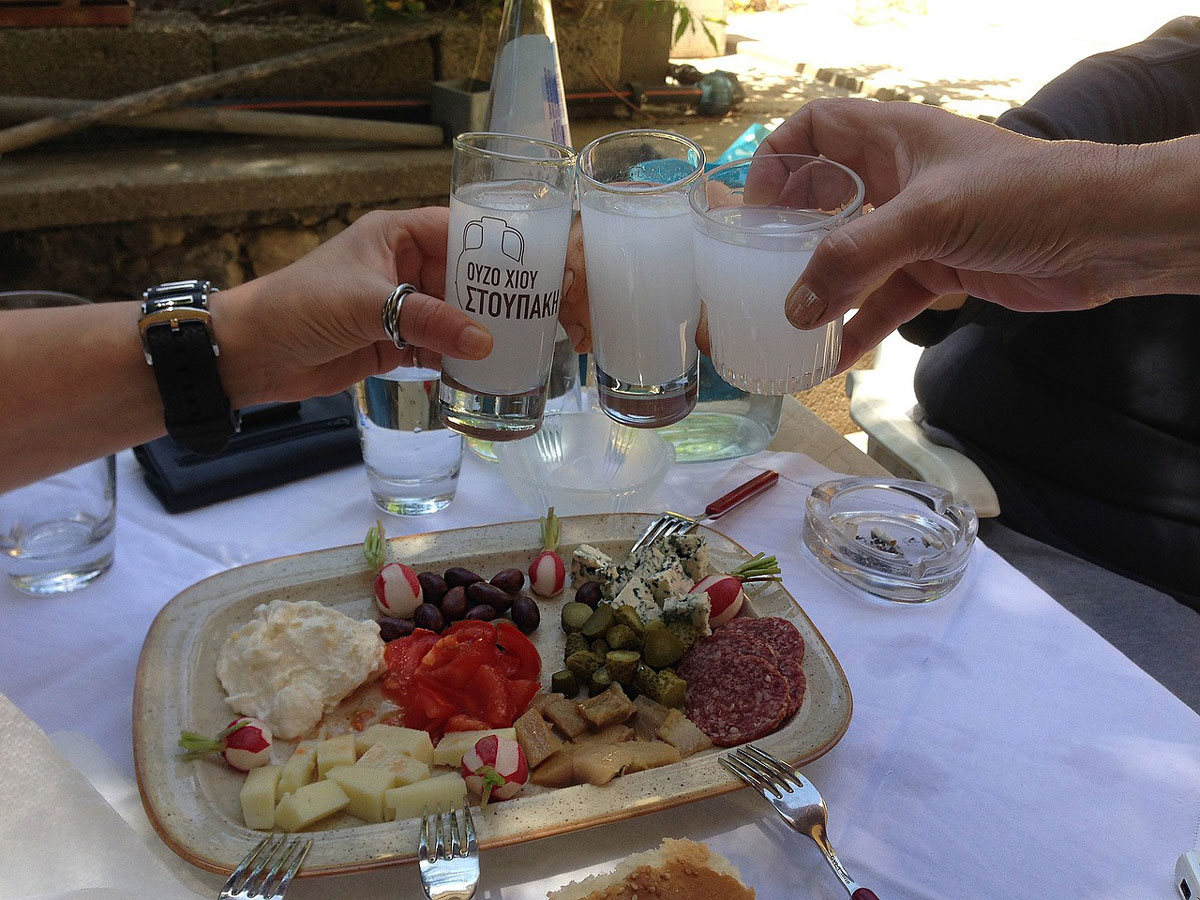 5. Fava
Greek fava is a dish made with yellow split peas to create an appetizer or meze (small dish). For more than 3,500 years the inhabitants of Santorini and neighboring islands cultivate this legume. Creamy and super tasty, fava can be enjoyed as an appetizer or dip with a drizzle of extra virgin olive oil. Today, there are many variations of the dish depending on which part of Greece you are or even in which restaurant. But the one you should definitely try is the classic onion recipe!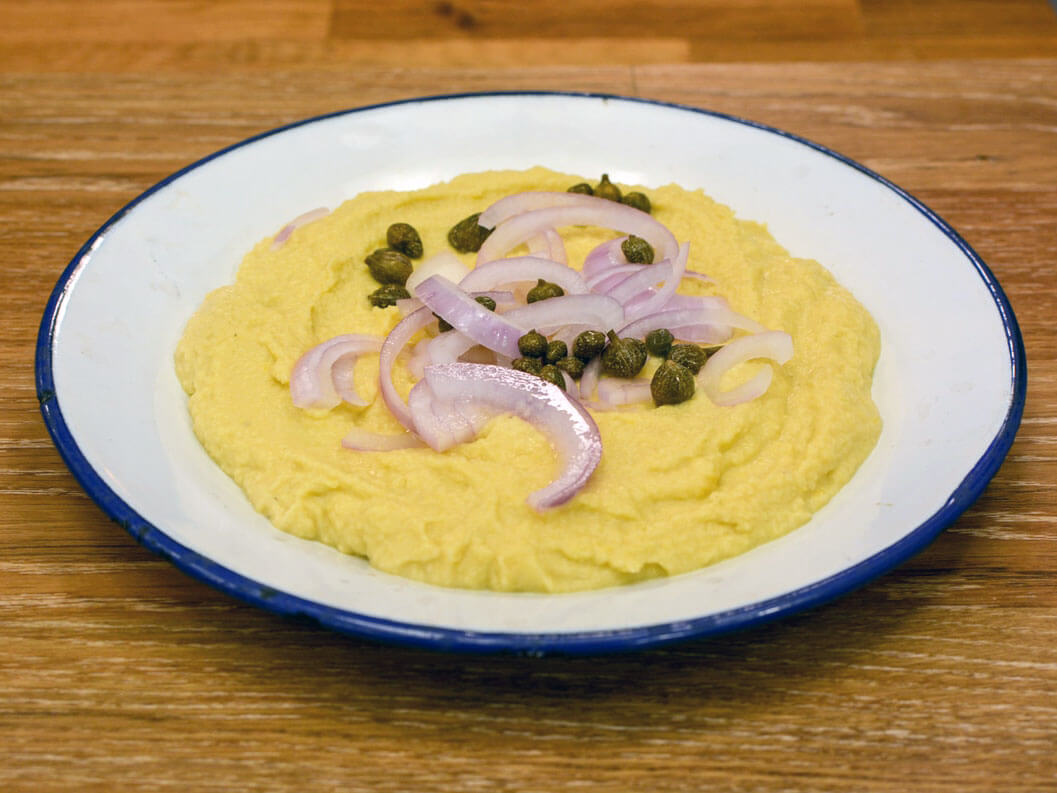 6. Dolmadakia Yalantzi (Stuffed Grape Leaves)
Little bites of heaven! Dolmadakia Yalantzi are made from tender vine leaves wrapped into little rolls and stuffed with rice and fresh herbs. In Greece it is an all-time-honored meze! Taste the Greek olive oil and herbs in the rice; feel the smooth vine leaves holding everything together; put some extra lemon on the top and take a sip of ouzo to complete the procedure like a local!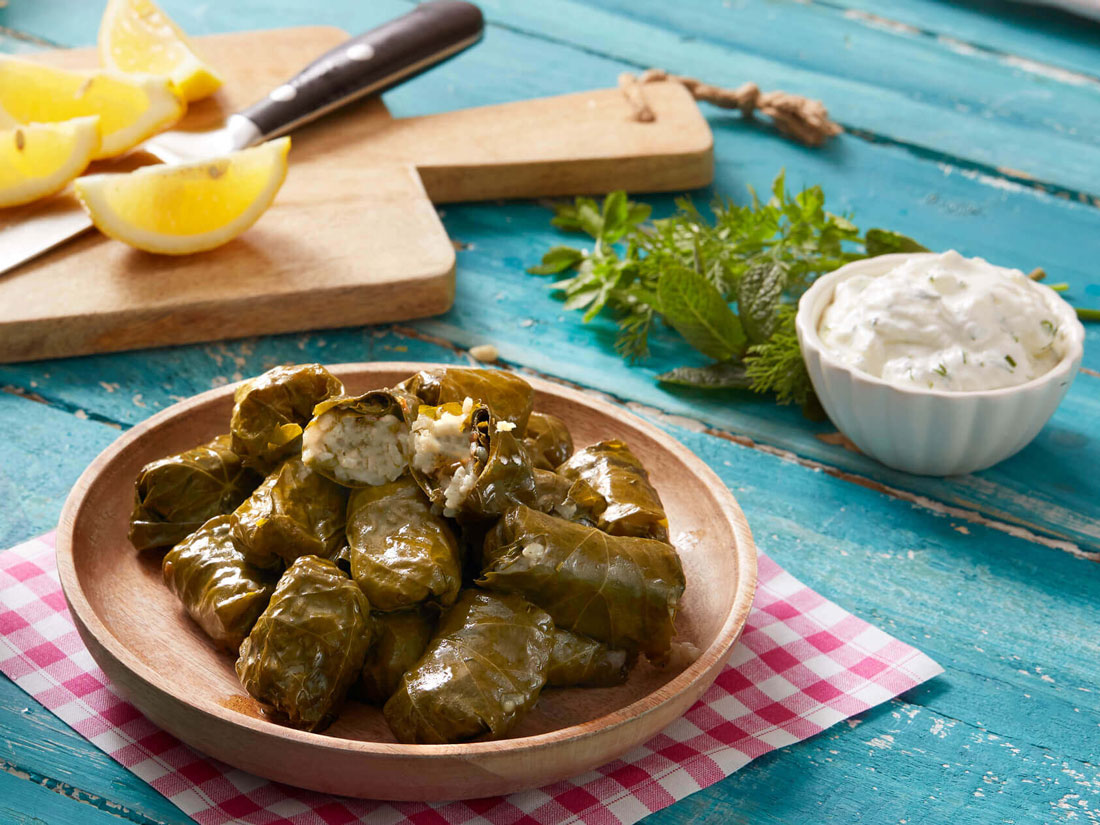 7. Koulouri of Thessaloniki
If you ever walk the streets of Athens or Thessaloniki, you will see almost in every corner of the city, in every bakery and in every street vendor the famous Greek koulouri! Super crunchy on the outside and fluffy on the inside, koulouri is the most famous breakfast for Greeks, along with a cup of coffee of course. The name comes from the city of Thessaloniki, situated in Northern Greece. Koulouri translates literally as "round". This round piece of heaven is for most Greeks the reason to be happy in the morning (or the evening, or the night, or the dawn). Try it!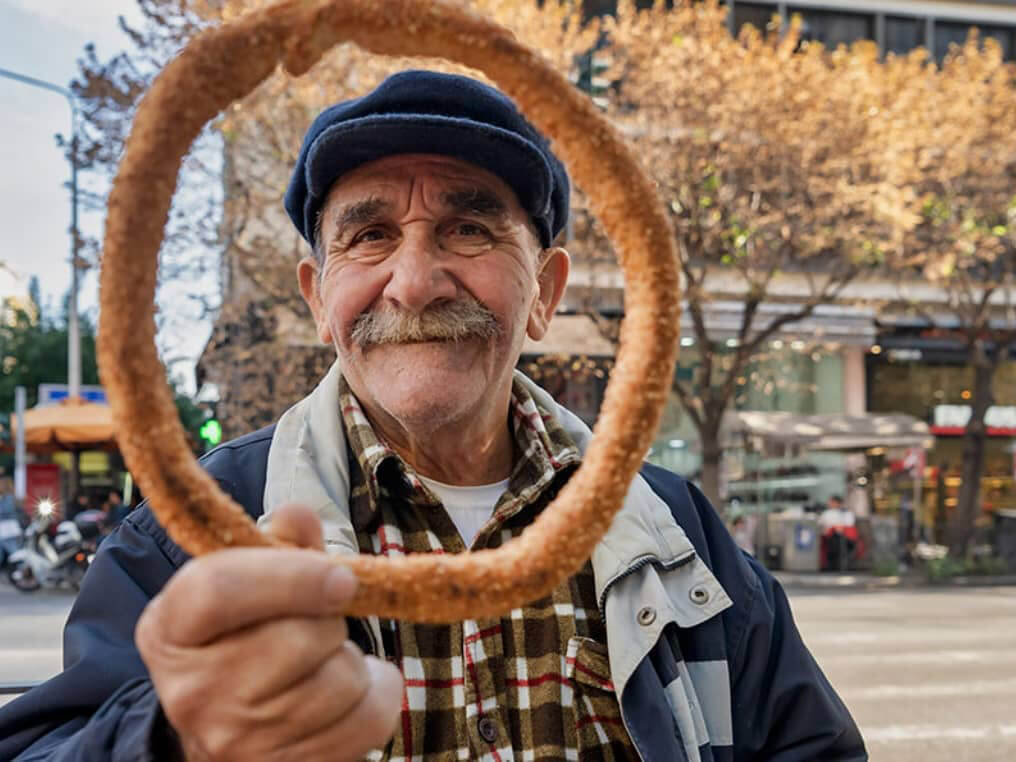 8. Raki
Have you ever been to Crete? If the answer is yes, then you know all about raki! Raki is a strong drink that comes from grapes. Many villages and islanders make their own raki from the grapes they grow. If you ever visit their house, the first thing you will be asked, even before the question "how are you", is "do you want a glass of raki"? Its substance is beautiful as crystal clear water and strong as a lightning. This is not just a drink; it's a tradition that comes with its own drinking ritual.
Tip! During the winter, you can drink it warm with honey and cinnamon!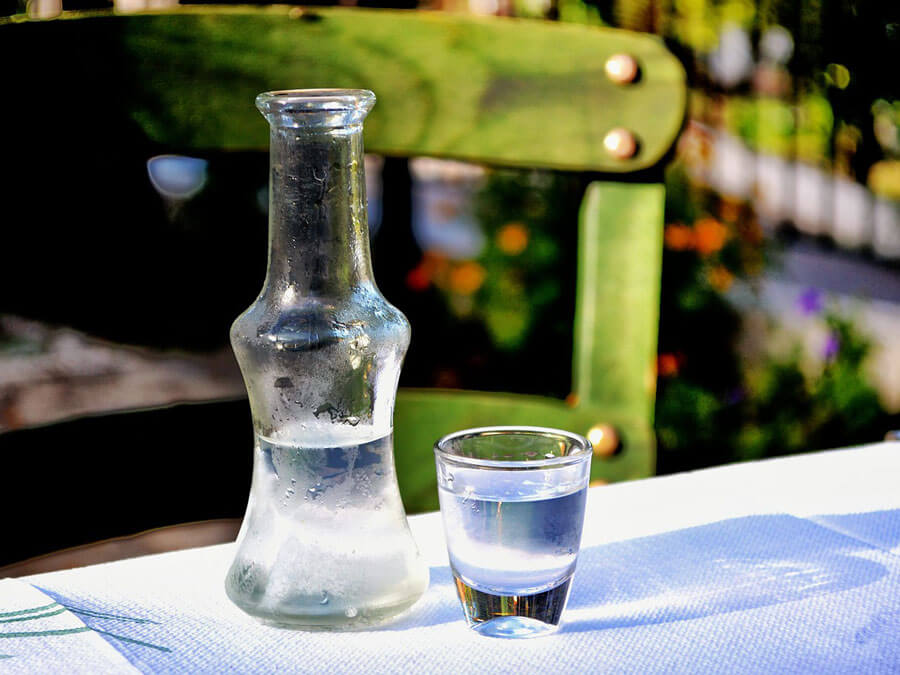 9. Greek olives (green or black)
You have heard about the Greek olive oil. But have you ever tried Greek olives? Growing under the amazing Greek sun, these olives are unique and considered among the healthiest foods on earth! They are crunchy, with a subtle fruity flavor, which is also salty, slightly bitter, and charred. They are eaten as appetizers (meze), in salads and especially the black ones (olives Kalamon) are used in the famous Greek salad!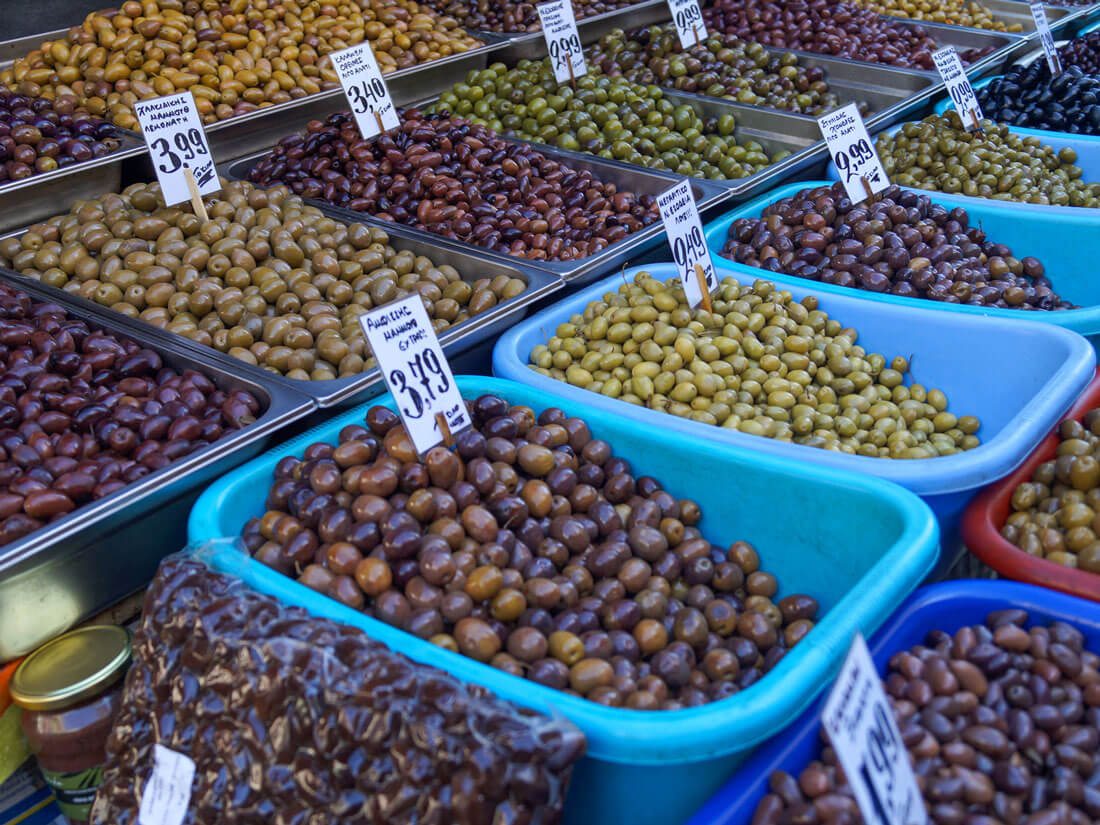 10. Masticha of Chios Liqueur
The first official reference of Masticha comes from ancient times. Greek doctors such as Hippocrates, the father of medicine, have recognized the therapeutic properties of Masticha as well as its ability to increase the male libido! Masticha comes from teardrops of resin from the mastic trees. Its liqueur has a very unique taste and it is distilled in Greece, exclusively in the island of Chios.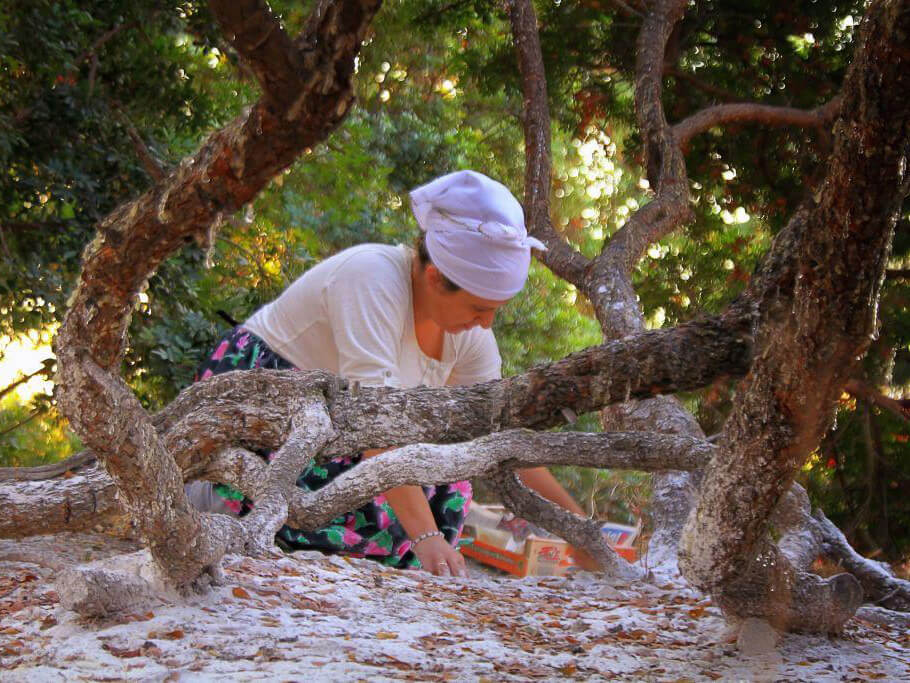 Bonus: And of course... Greek coffee!
Try the traditional Greek coffee as your morning coffee or after your meal to ease your digestion process. Research shows that Greek coffee contributes to longevity and good health! If you are in Athens, head to Psyri neighborhood and look for traditional coffee shops that still serve Greek coffee the old way: they roast the coffee in embers and then put it in containers filled with hot sand where they simmer. Enjoy!
You may also like: