1. V for Virtual Travel
There are quite a few quality virtual tours online and after testing them all, we decided to include our favorite ones!
Greece From Home
Arguably our most favorite one is an initiative of the Greek Ministry of Tourism and Marketing Greece. With the support of Google, they created the online platform "Greece From Home". This platform aims to help people from all over the world to stay in touch with Greek culture and the everyday touches that make it special. To keep discovering and being inspired by the beauties of the land of myth and to enhance their digital skills.
Greece From Home encourages us to watch, visit and learn from home! Under the "Watch" section, you will find exclusive and selected content by Greek artists from various countries around the world about music, gastronomy, theater, visual arts, cinema, opera, sports, dance, fashion, and more. The "Visit" section gives everyone the opportunity to travel online to Greece, through the content and digital experiences of the platform discovergreece.com, and get to know the sights, the museums, the nature, the gastronomy and the villages in every part of Greece. Finally, the "Learn" section is carried out in collaboration with Google's Grow Greek Tourism Online program and concerns free daily home learning initiatives, through thematic interactive group seminars (with a certificate of attendance) related to entrepreneurship, work in the tourism sector and also tourism in general.
There are parts in Greece From Home that will make you feel as you were in Greece in real-time! Check these examples that we singled out:
Taste Greece through her wines! Meet Agiorgitiko wine, from Nemea in the Peloponnese, with Ted Lelekas, Greek wine journalist & wine communicator, who invites you to the world of Greek wine. Discover this online experience here.
Ιn fact, on the same platform you will find original content for Greece through discovergreece.com, focusing on the experiences and beauties of the Greek country, while through the YouTube channel, you can connect with other Greeks who open their home and invite you to special experiences.
Travel to Greece through her art, with Artist Dimitris Nalbantis who welcomes you to the first painting session at his home! Check it out here.
Signing and cooking along with the famous Greek signer Eleonora Zouganeli! Eleonora welcomes you in her home in the center of Athens and signs to you while cooking a delicious homemade pasta! Get your pots ready and then press here.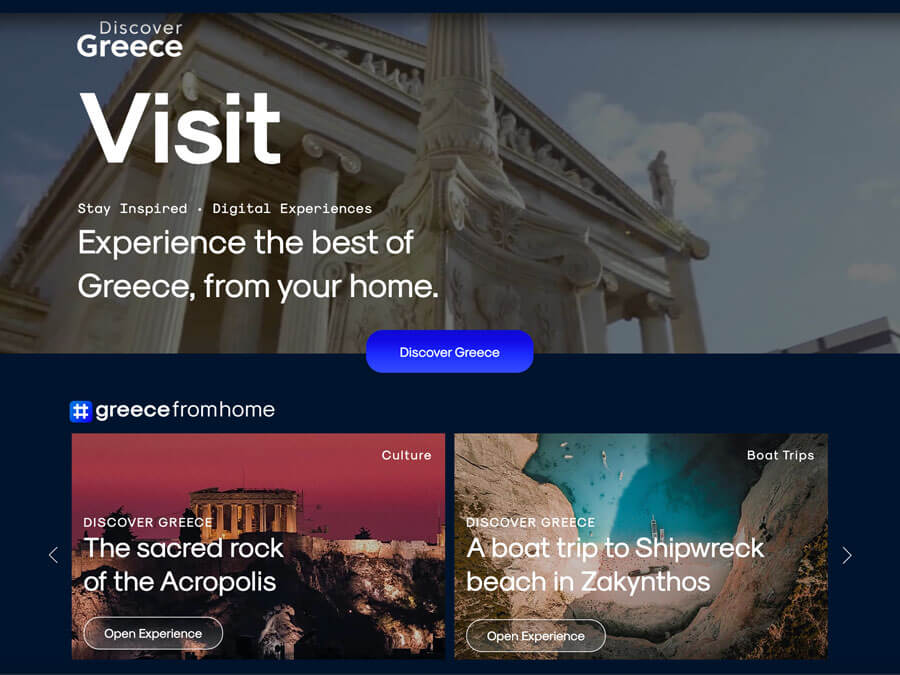 Acropolis Virtual tour
The jewel of Athens and the first site every traveler wishes to visit when arriving in the Greek capital. With the initiative of the Acropolis Restoration Service, you can now enjoy magnificent views of the Parthenon and the other buildings of the Acropolis through your laptop or your iPhone! The app uses high-resolution images and panoramas of the most prominent monuments of Acropolis as well as detailed photographic displays of selected views from the outer surface of the ancient walls surrounding the hill. Each view offers a detailed description of the monument and other interesting information. The visitor can navigate and zoom onto the architectural features of the monuments, which are actually not possible to see from that close during an onsite visit. Discover this free virtual tour of the Acropolis here.
Clio Muse
This Greek company, named after the Muse of history, offers self-guided audio tours in Greece and other countries. During the outbreak of the COVID-19 epidemic, they have added on their platform virtual experiences, using Google Street View and 360 photography, to allow anyone from all over the world to virtually explore the famous sites of Athens and other destinations! If you were planning on visiting Acropolis this summer but you can no longer make the journey, you can at least discover the treasures of the Sacred Hill of Athens from your living room. Find out more here.
You Go Culture
This is a wonderful initiation of the National Kapodistrian University of Athens and part of its e-learning program. The platform offers excellent and free virtual tours in Athens and other Greek destinations, focusing on Greek history, mythology and culture. If you are a fan of Ancient Greece, then this is the online address you should visit! Explore it here.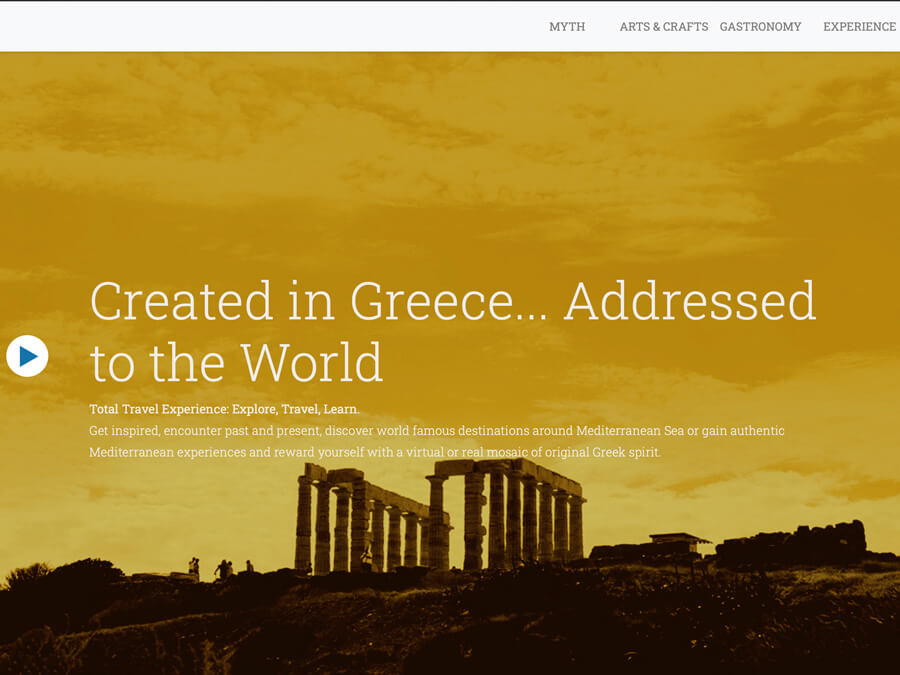 2. Explore Greek culture with a virtual Museum tour
A visit to a museum today can be made not only with our physical presence but also virtually. Many museums around the world have started offering virtual tours, giving us the opportunity to explore their exhibits online. Below, you can find a list of museums in Athens that open their doors to you online!
Acropolis Museum
The Acropolis Museum includes unique masterpieces, mainly original works of archaic and classical Greek art, directly related to the Sacred Rock of Acropolis. These are votive sculptures and sets of architectural sculptures, which adorned the buildings that were erected during various historical periods on the Acropolis. Today, you can virtually visit the Acropolis Museum through a platform provided by Google Arts & Culture. The Acropolis Museum is one of the institutions that partnered with the platform to offer a free virtual experience using Google Street View. In other words, you can 'walk' at the corridors of the Acropolis Museum and look at the exhibits like you were really there. Take your virtual walk here.
On top of that, visitors have the opportunity to discover the Museum exhibits through specially designed online applications, education booklets, Museum kits and brief presentations focusing on one exhibit. Learn more here.
National Archaeological Museum of Athens
The National Archaeological Museum of Athens is the largest museum in Greece and one of the most important in the world. It houses invaluable treasures of Greek culture from prehistory to late antiquity. The museum offers you the opportunity to explore its collections on its website. Discover the elegant sculptures, the prehistoric antiquities and many more collections from your sofa! It will give you a good overview of the exhibits housed under the roof of this Museum of Athens. Discover its collections here.
Benaki Museum
The Benaki Museum in Athens consists of seven open-air buildings, five active archives and seven maintenance workshops! Its exhibits include objects and works related to Greece, Egypt, Mesopotamia, Asia minor and Islamic Art - an amazing space to wander virtually. Take a virtual tour of its 40-room exhibition and also listen to snippets in various languages. Find out more here.
Byzantine and Christian Museum
This museum is located in Athens and is one of the most important museums in the world for the art and culture of Byzantine and post-Byzantine times. In its collections, there are more than 25,000 objects, which date from the 3rd to the 20th century. You can explore its collections with descriptions online and also enjoy a virtual tour. For more information visit its website here.
Bath House of the Winds
This particular monument-museum is the only public bath of Athens that survives to this day. It dates to the first period of the Ottoman period (1430-1669) and is located near the Roman Agora and the Tower of Winds. It functioned as a hammam until 1965. In 1998, its restoration was completed and the building was handed over to the Museum of Modern Greek Culture, which is responsible for its new use as a monument, on the subject of cleanliness, care and beautification of the body over time. The Museum offers a free mobile application for a digital tour of the Bath House of the Winds. Find it here.
Basil & Elise Goulandris Foundation
The newly opened Athens museum by the Goulandris Foundation offers a rich variety of international works of modern art such as Picasso, El Greco, Van Gogh, Miró, Monet, Rodin and Greek artists like Tsarouchis, Parthenis and Moralis. You can explore its collection virtually on the Foundations' website. Find out more here.
3. Cook like a Greek
Greek cuisine is famous around the world for its authentic ingredients, rich flavor and healthiness. Food is a big part of the culture and you can taste Greek culture from home! Here are some ideas on how to bring a complete Greek culinary experience to your kitchen:
Tour Greece and Greek food with Akis
Akis Petretzikis, the winner of the first Masterchef Greece and an established chef in Greece and abroad, is giving you his best recipes and shares his secrets with you! Navigate to his culinary world and let the Greek traditional tastes meet modern culinary art. Start cooking here.
Akis is also touring the country and exploring beautiful places while discovering local cuisine and cooking live! If you wish to virtually travel to Greek country and food, and you don't mind listening to Greek, then have a look here.
In the kitchen with Jamie
Jamie Oliver, the famous British chef, needs no introduction, so the only thing you have to do is click here and check out his amazing Greek recipes!
Get inspired and create your own Greek dish
If you want to learn recipes from home cooks and compare different recipes or even create your own version of Greek dishes then check this out!
Following Nigella's Greek recipes
Nigella Lawson, the woman who changed the way female cooks are presented on TV, also cooks Greek recipes! Check out her delicious feta pie here and her Greek lamb stew here.
Tip! If you love cooking and you wish to explore more authentic Greek recipes, have a look at these books on Greek food and culture that we love.
4. Explore Athens and Greece with a classic movie
Spend a relaxing evening watching a nice movie shot in Greece, while at the same time enjoying scenes from Athens and other beautiful Greek destinations and the islands!
Little drummer girl
Who came to Greece in the summer and didn't fall in love? This BBC mini-series is shot in Greece. Charlie, the female protagonist, while on her vacation in Greece, meets Gadi, a mysterious man who becomes her summer fling. Little did Charlie know that Gadi is an Israeli intelligence officer that will drag her into a story of espionage. Drama, suspense and beautiful scenes at the shadow of the Acropolis!
Mamma Mia!
This is definitely a classic! Reading her mother's diary, Sophie discovers that there are three possible candidates to be her dad. On the occasion of her impending marriage, she decides to secretly invite them all. And they, twenty years later, arrive at the sunny Greek island where the sacrament will be performed. Travel to Skopelos, Skiathos and Pelio with the songs of Abba!
Hint! If you liked the movie, then make sure to watch the sequel, Mama Mia! Here We Go Again!
Never on a Sunday
Homer, an American tourist, fascinated by ancient Greek culture, falls in love with Ilya, a cheerful and naturally optimistic sex worker from Piraeus, and as a young Pygmalion, tries to shape her with his own standards. A famous Greek romance, an Oscar award for Manos Hadjidakis for his soundtrack titled "Children of Piraeus" and an Interpretation award for Melina Mercouri at the Cannes Film Festival.
Captain Corelli's Mandolin
A personal favorite! In the summer of 2000, the majestic island of Kefalonia was the setting for this romantic and war film. The story follows the events of World War II and the love between an Italian officer and a Greek local woman of the resistance. Among the protagonists of Madden's film, besides Penelope Cruz, Nicholas Cage, Irene Pappas and Christian Bale, was the unforgettable British actor John Hurt. Music is the answer!
A Trip to Greece
Join the comedians Steve Coogan and Rob Brydon in their traveling adventures to Greece, playing.. themselves! Travel to Lesvos, Hydra, Athens, Delphi and dine with them, laugh and relax while learning of Greek gods and philosophy. If your summer vacation is canceled, there is no better way to feel the summer breeze, the salt on your skin, the scent of seafood in the air. Embark on a journey to Greece with Coogan and Brydon in BBC mini-series "A Trip To Greece" and it will be so vivant that you will reach for your sunscreen!
Before Midnight
The third part of the famous trilogy, Before Midnight, finds our beloved Jesse and Celine on vacation in Messinian Mani of Peloponnese. Beautiful images and idyllic landscapes of the Messinian Mani, shot along the shores of the Gulf of Messinia at the foot of Taygetus mountain… Dream away!
5. Travel to Athens through reading
A timeless way to explore Athens through armchair travel! Our minds are the best screenings since we have the tendency to create whole worlds with just our imagination. So, with the authors' guidance, let your imagination take you away to Greek lands and stories:
Walking in Athens with Constantine Cavafy
Constantine Cavafy, one of the best poets of his generation, spent the year of 1901 wandering in Athens for the first time. Like the European travelers that would visit Greece and describe everything that would see, Cavafy captures in those pages the city of Athens as he sees it. Although more than a century has gone by since his visit, the city has preserved the broad outline of its physiognomy and it is very interesting to 'see' Athens as it looked like at the beginning of the 19th century. Reading the book is like traveling to Athens with Cavafy as your companion; a fascinating experience!
Rebetiko (The Bad Herb), by David Prudhomme
This multi-award winning graphic novel takes us back to 1936 when the dictator Metaxas is cracking down on rebetis and their way of life. The story follows a group of friends - Rebetiko musicians - in the streets of Athens as they make their way through the Athenian backstreets, ouzeris and market squares, playing music, dancing, drinking and dodging the police. A must-read!
North of Ithaka, by Eleni Gage
Author Eleni Gage, the granddaughter of the legendary Eleni Gatzogianni from the Greek village of Lia in Epirus, travels to Greece to rebuild the ruins of her namesake's home and come to terms with her family's tragic history. Through Eleni's humorous misadventures, we discover the beautiful Epirus and local Greek customs and traditions. North of Ithaka is a magical journey that will make you laugh and weep as you travel to Greece and discover a family saga and Greek culture.
6. It's all Greek to me
Some languages require more than a year of study to learn the basics, while others only take a few weeks. But which is the most difficult of all? The ranking by UNESCO proposes Greek as the 2nd most difficult language in the world. However, this shouldn't discourage you from learning some Greek! There is no better way of understanding a culture than learning its language. How you can learn Greek from home? Check Duolingo, which is an easy and fun way to learn Greek.
You may also like: Basic Greek Words to Know Before Traveling to Greece
7. Explore authentic Greek music
Greek music has shown enormous diversity and variety, which has been further enhanced by the movement of music from the internet but we will narrow it down for you. Modern Greek music has a large variety depending on taste, from electronic to folk, so it is better to recommend lists that are established in time and in terms of tradition:
Travel to the islands and dance away your sorrows! Wonderful sounds that have raised many generations of Greeks. Listen to this playlist and you will understand why. Our personal favorite song? Ikariotiko!
The golden age of Greek cinema has produced wonderful soundtracks and award-winning songs that are still in our hears and a big part of Greek culture. Listen to the music that nourished Greeks for many decades. Check this list on Spotify.
8. Explore Athens through a local's Instagram account
They say that a picture is worth a thousand words and luckily we live in an era where we are able to communicate everything through images. What better way to travel to Athens than through a local's eyes? Greece is lucky to combine natural beauty and inspiring photographers! These are some of our favorite Greek Instagrammers. Check them out and follow them if you like for an everyday glimpse of Greece!
For the architecture lovers out there and the urban side of Athens, check the Instagram feed of Ioannis (john.th.karageorgos).
If the ferry to a Cycladic island is what comes to your mind when you hear of Athens, then you should follow Stefanos (stef_greece).
Meanwhile, talented Greek Instagrammer Kostas (konstantinos__gr) makes Athenian life look just dreamy.
While you're at it, don't forget to follow yours truly, Greek TravelTellers (greektraveltellers), for travel inspirations about Athens and beyond!
9. It's wine o'clock!
Any attempt to record the history of Greek wine, although it is an exciting journey through time, is an extremely complex and complicated undertaking since it will have to go back thousands of years ago! Greeks had a God of Wine, Dionysus, on their Pantheon, and today, wine remains present on the table of Greeks. Even during the Turkish occupation, when wine was forbidden by the conquerors, it still managed to find its way on the Greek table. Greek wine offers some unique and delicious varieties.
Although not as famous as the Santorini or Nemean wines, Athens offers some excellent wine choices as well. Savvatiano is a popular grape in and around Athens with a high tolerance to heat, mentioned even by Homer itself! It produces white wines that are easy to drink, characterized by its fruity aromas and are perfect for everyday meals. You can discover more of this variety here.
Stroll in the alleys of Athens and discover Greek wine and culture with Marc Supsic in this YouTube video.
If you wish to learn more about the Greek varieties and travel across the land, watch this video with local Greek producers presenting their wines!
10. Plant a Greek herb garden
The Greek soil is blessed with aromatic herbs that make up a big part of the Mediterranean cuisine. Rich in aromas and flavors, you can plant a herb garden in your yard or balcony and have a piece of Greece always with you! The history of herbs goes far, far away. Greek herbs have been used since ancient times by many peoples. Theophrastus in Ancient Greece was known as the "father of botany". The ancient Greeks were quite experienced and knowledgeable about plants and their uses, especially herbs.
Diktamos is a therapeutic and aromatic plant that only grows in the Greek island of Crete, while wild lavender will beautify your space and keep bugs away. Try planting some mint to fill the air with a sweet fragrance and oregano to flavor your homemade Greek recipe! Close your eyes.. and you're in Athens!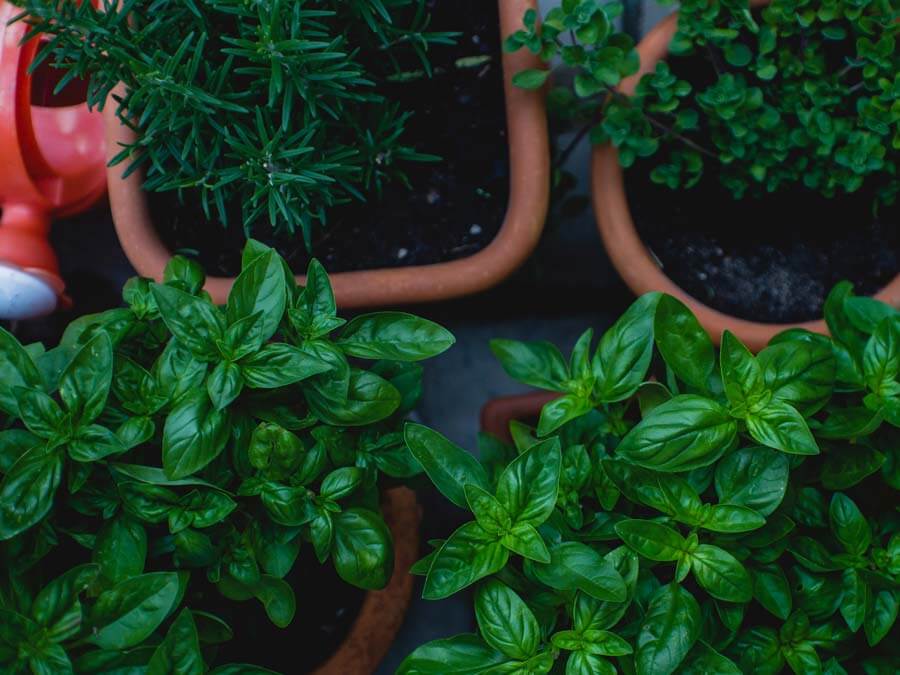 We hope that your virtual journey to Athens and Greek culture was satisfying. Of course, nothing can replace the real experience, so if you are making plans to visit Greece and need help with creating a personalized itinerary, we will be more than happy to discuss assist you!
Have a look at: