1. Create your dream itinerary for your Greek vacation
There's nothing better than creating your own itinerary based on your own dreams and wishes for Greece. No matter how many perfect tours and trips there are out there, the one you had in mind is always the better. Greece is a country that offers countless possibilities for all types of travelers. Its beauty is vast, its heritage immense and its food delicious! There are local companies out there that will offer you a blank canvas for you to draw your ideal trip, and then they will do the rest. Think of your dream trip, set your budget, and start packing. Have also a look at our Curated Trips section, for unique thematic trips to Greece.
2. Select the area of Greece that you wish to tour
Greece can satisfy any taste and you definitely need to visit many times in order to experience a lot of it. A good way to start your Greek vacation is always your favorite place or a destination that combines most of what Greece has to offer. Take for example Athens. There are ancient ruins everywhere, places that served as the setting for the great achievements of mythical heroes; the teaching places of great philosophers like Plato and Socrates; the birthplace of the most sacred religious rites of Ancient Greece, the Eleusinian Mysteries; amazing beaches and summer resorts nearby; and so many more. Athens also offers the possibility for wonderful day trips near it, like the Oracle of Delphi! Single out what drives your imagination and put a pin on it!
3. Choose your favorite Greek myth or historical event and bring it to life
You have seen movies with the Olympian gods, series with demi-gods, you have read books about great wars and legendary monsters… Many of us have imagined yourselves as heroes in those epic stories. Choose your favorite story, or even mix and combine them, and the local experts will design it exactly how you want it. You can take up a role in the storyline and be the hero you always wanted when you were reading or watching your best stories of Greece! Follow the footsteps of Hercules, meet the proud Centaurs in their homeplace, or make your last stand with the 300 of Leonidas! If you were a fan of Indiana Jones you can become the heroes that will unfold archaeological mysteries and ancient secrets of Athens…
4. Plan your ideal day tour in Greece
Besides weaving great multi-day adventures for yourselves, you can also plan the perfect relaxed customized day tour. If you are in Athens, for example, just for a day - or even less -, don't miss the chance to make the most out of it. Get in contact with a local tour company, let them know of your interests and timetable and they can customize an experience based on that. A local guide will accompany you and be your companion in the exploration of the city and Greek culture! From tasting traditional Greek food to listening about Socrates' philosophies at the place he used to teach, just dream of it and you can experience it.
Hint! If you are looking for an exciting and relaxing honeymoon trip to Greece, have a look at our carefully curated trip "Greece for Honeymooners: Tales of Romance and Relaxation".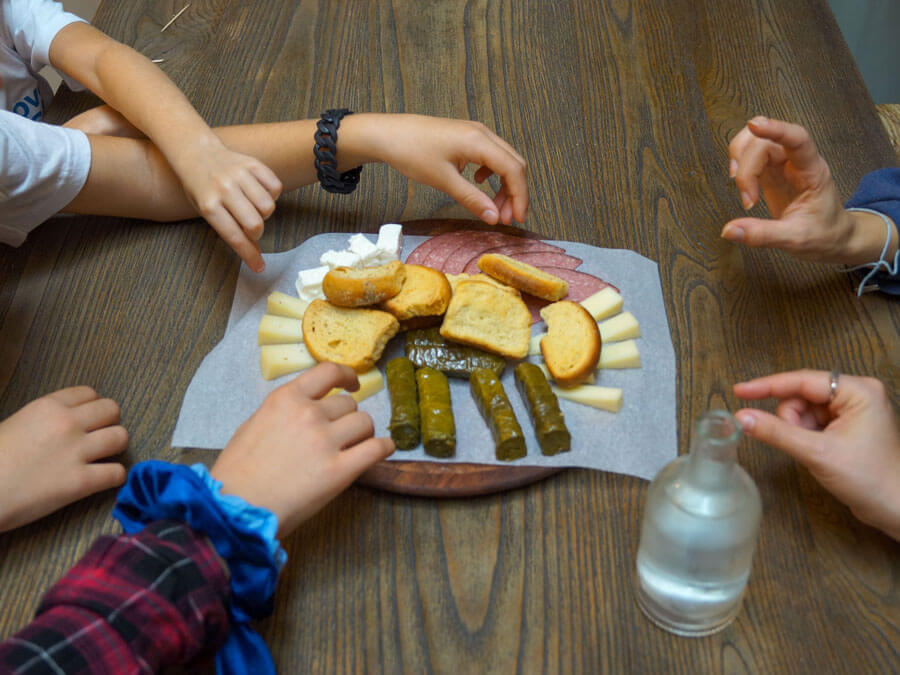 Greek TravelTellers is a boutique tour operators office that creates personalized, bespoke experienced in Athens and Greece. Led by local experts in their fields, each tour is designed with the guest at the center of it, making sure that they make the most out of their vacation in Greece. Contact us if you are thinking of traveling to Greece and wish to enjoy a personalized experience. We will be happy to be your local guides!